In residence,
Bianca Monty (Family)- ltw- Golden Anniversary
Kent Monty (Knowledge)- ltw- Chief of Staff
Jessica Monty- toddler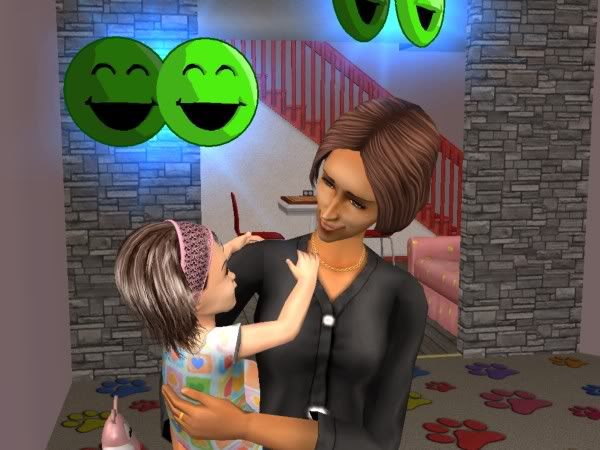 Bianca makes best friends with her daughter Jessica. She and Kent both had wishes to train her and so they shared duties.
Bianca shows lots of nature wishes, birdwatching, hiking and catching bugs. She's in the Education field but hasn't been much due to her current pregnancy.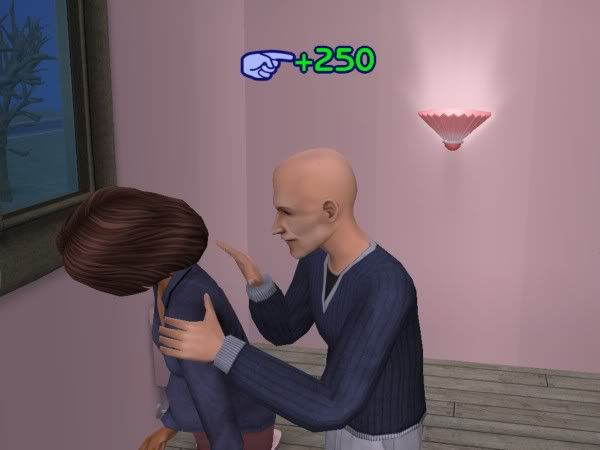 Kent is an attentive hubby and offers his pregnant wife a backrub- as all good hubbies should do, :)
Kent really wants to become a werewolf, but the Leader of the Pack has not found his way back here yet.
Later that night twins are welcomed to the family! A boy and girl called Adrian and Phoebe.
Jessica became a child which helped lessen the load a bit!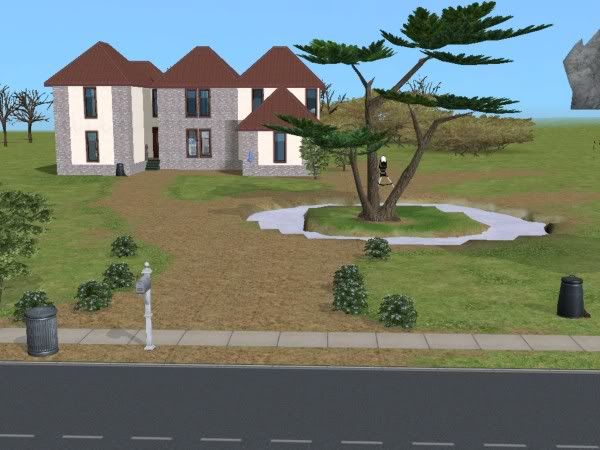 Kent had got several promotions and so they were able to refurbish their home somewhat.
Back at work Bianca was keen to help Jessica with her homework after her first day of school. Bianca got promoted to High School Teacher, and with that comes the bookcase career reward. Yes, easy skills here we come. :)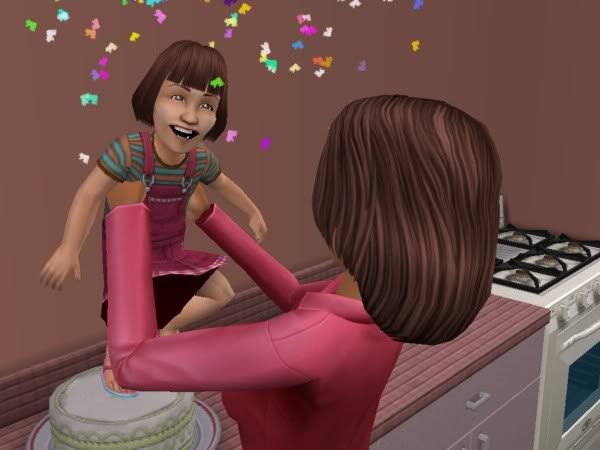 Not that there is a lot of time for skilling with all this baby business!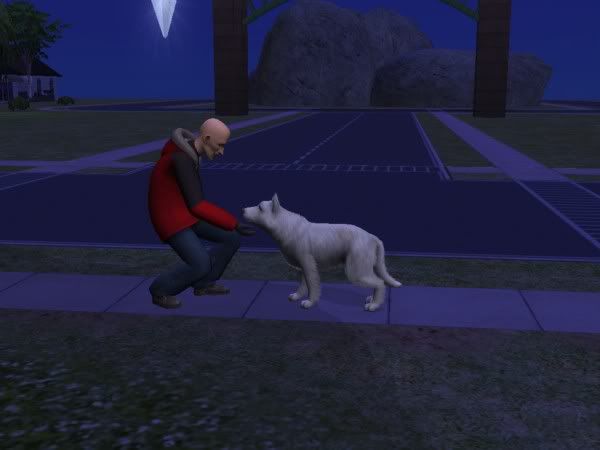 Still no luck with the leader of the pack but Kent befriended and adopted Balin the wolf.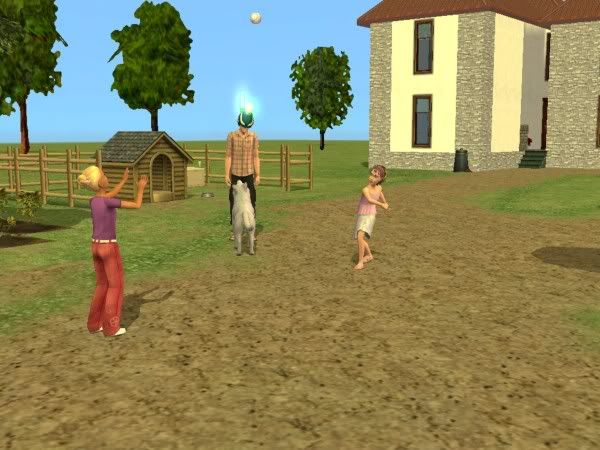 Kent got Balin a job and set about training him while Jessica plays ball with a friend from school.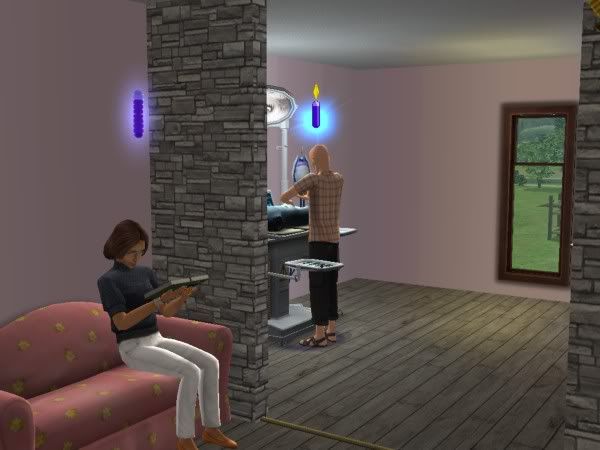 A rare moment of peace for the busy parents to skill!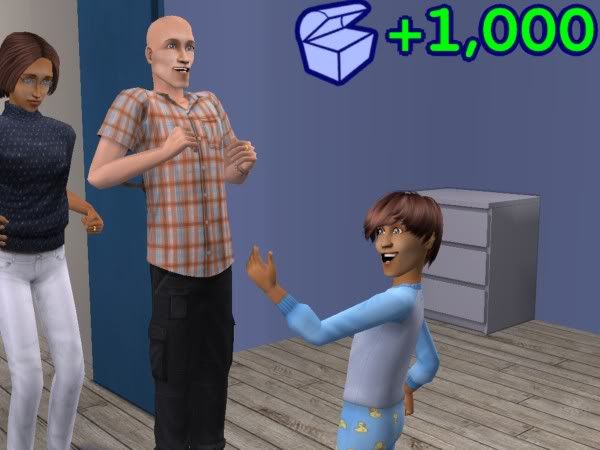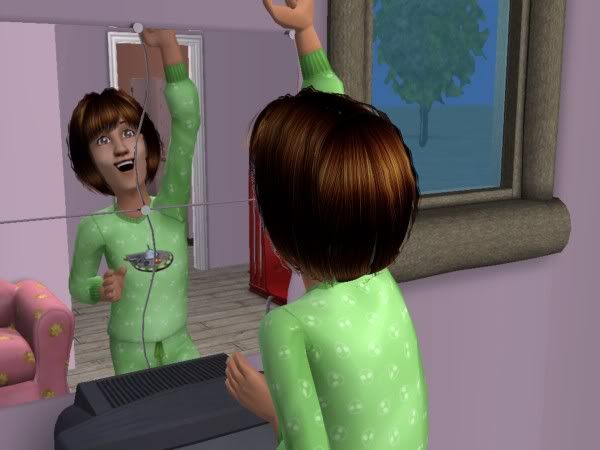 The twins become kids to finish the week off.
Summary-
Bianca- Wished for a baby, to birdwatch, go hiking, get skills, teach toddlers.
She was exhausted most of the time- those twins! lol. High School Teacher at the moment.
Kent- Wished for skills, to fish, buy orchard tree (he just started a garden), to adopt Balin and train him. Still no luck with Leader of the Pack but the werewolf wish is locked. He's a Medical Rearcher (level 9).
Jessica- to skill, make friends, play ball, get a pet. (Adopting a pet does not fulfill this wish, even though it states that it does).
Adrian- Just became a child.
Jessica- Just became a child.
The house didn't seem dull when I played it but after seeing the pics nothing really that great happened this round! :D